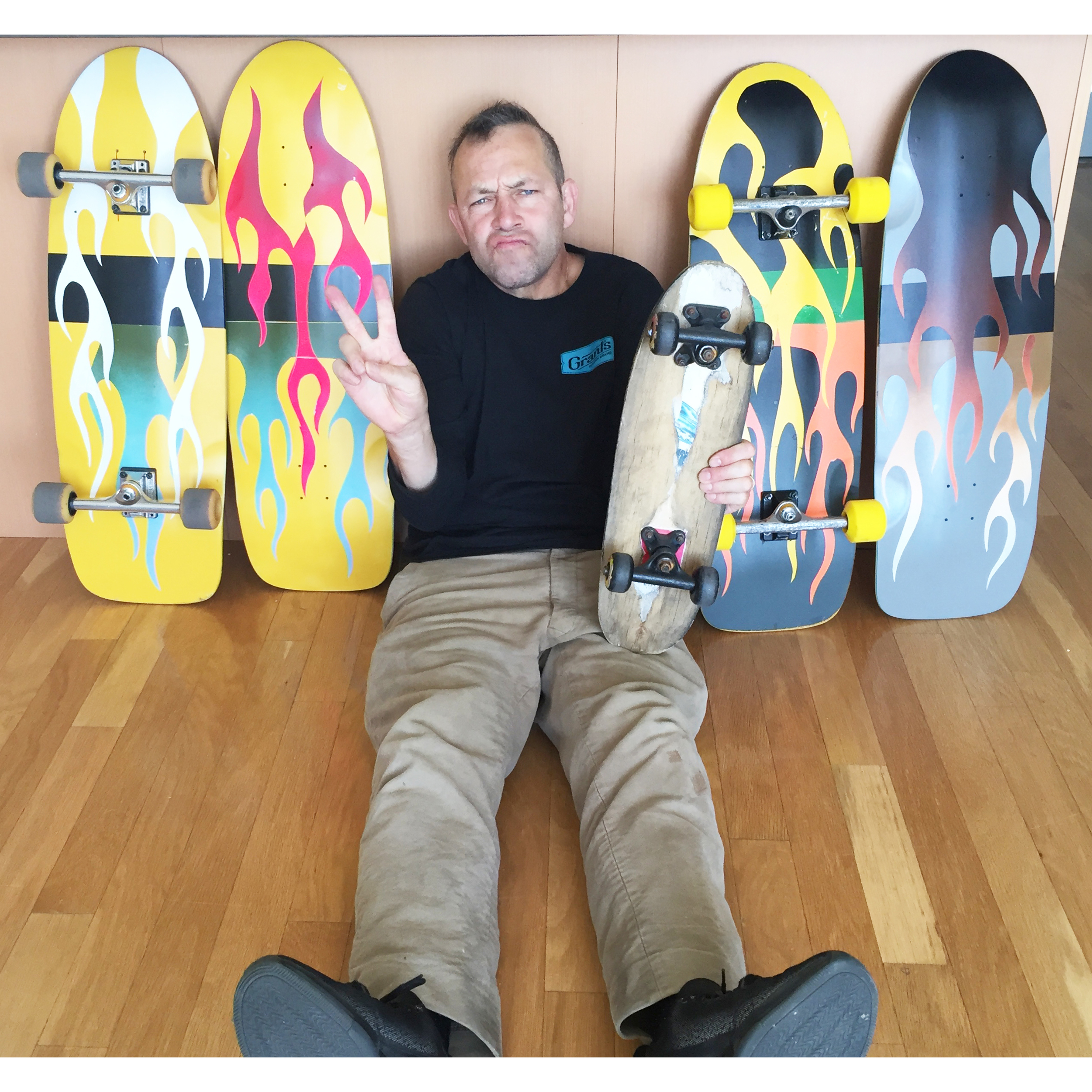 Mark "The Gonz" Gonzales is a legendary, groundbreaking skateboarder, and a pioneer in the 80's and 90's for his original and distinct approach to street skateboarding. Nothing was off limits to his approach: new tricks, progression and original concepts were part of his daily rolls. In the 1990s, he established himself in the New York City art community and has since had his work featured in international showings.
In 2011, Mark was named the "Most Influential Skateboarder of all Time." Mark has been featured in campaigns for Krooked Skateboards, Addidas and Supreme. The streets of New York City is where one can find this family man today skating and creating to his own tune. The Gonz has consistently been true to himself, has always been an originator not a follower, and moves to a unique rhythm all his own; we find these qualities a breath of fresh air for someone of his success and caliber, and that's important to our brand.
Grant and The Gonz have been friends 25+ years and continuing.