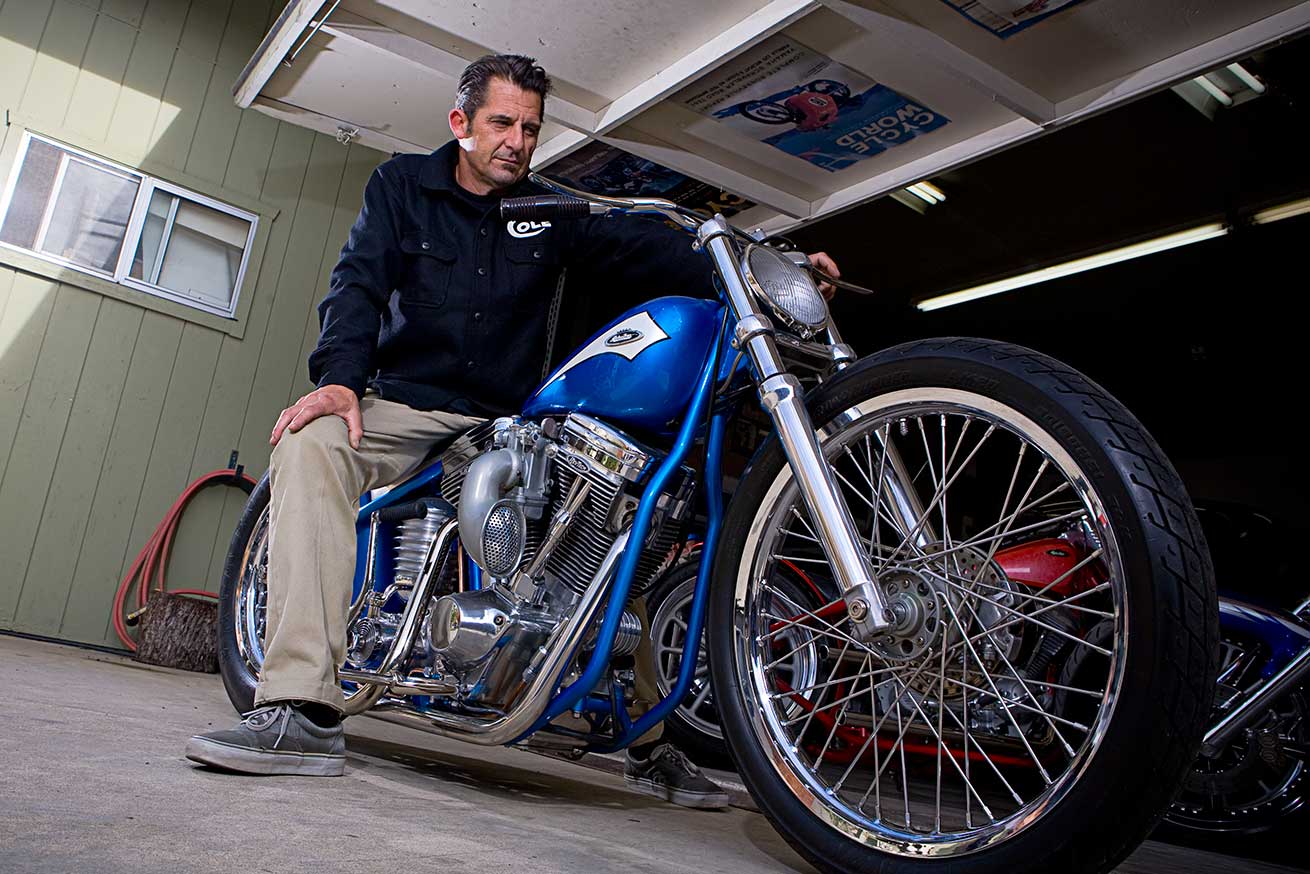 Cole Foster is the award-winning owner of Salinas Boys Customs and is widely recognized as one of the most skilled, highly revered custom car and motorcycle builders around. Along the veins of his father Pat Foster - a well-respected drag racer, builder, and restorer - who's in the National Drag Race Hall of Fame, Cole Foster was inducted into the National Hot Rod Hall of Fame in 2013.
Cole creates cars "so clean they don't have lines . . . they simply flow." Cole's signature style is clean with a mix of classic and modern styling. His designs are timeless classics and embodies the true meaning of skillful, detailed craftsmanship. Cole and his creations have been featured in thousands of magazines, as well as books and television. His creations have been exhibited around the world, including the Moon Eyes show in Yokohama, Japan. He has built customs for many musicians like the 1936 Ford for Metallica's Kirk Hammett.
In 2001 Cole built the now infamous blue Salinas Boys Bobber (also known simply at the Blue Bike), a bobber style motorcycle that was unique at the time from what everyone else was doing and a tribute to classic styles. The Blue Bike was featured on Speed Channel's "Corbin's Ride On TV" and on TNN with "Popular Hot Rodding TV" plus no less than 50 magazines worldwide, including Easy Rider, Cycle World, Iron Horse and Freeway. The gas tank that he manufactured from that bike has become one of the most sought after motorcycle parts in the world.
"Passionate and obsessive in the pursuit of the perfect custom is what defines Cole Foster the artist." Cole is the epitome of a true American craftsman.
See Cole's works of art at salinasboys.com.
Photos by Mark Kawakami